Led by our Lady we come to our Lord

2020 is different. Mary is gathering her children together in a very special way.
This October, devoted Catholics of all ages across North America are uniting in prayer. Many will meet face to face in familiar locations. Others can participate in spirit. You are invited to join in this extraordinary movement of prayer that is designed to mobilize and energize multi-generational groups of children and families. A new Coalition of Eucharistic and Marian Apostolates (CEMA) is leading this effort. A series of events are taking place as part of a Triumph Tour including: Family Rosary Bowls, Pilgrim Image Paths, and Global Prayer Initiatives.
Discover how you can participate by selecting a map location or image block below.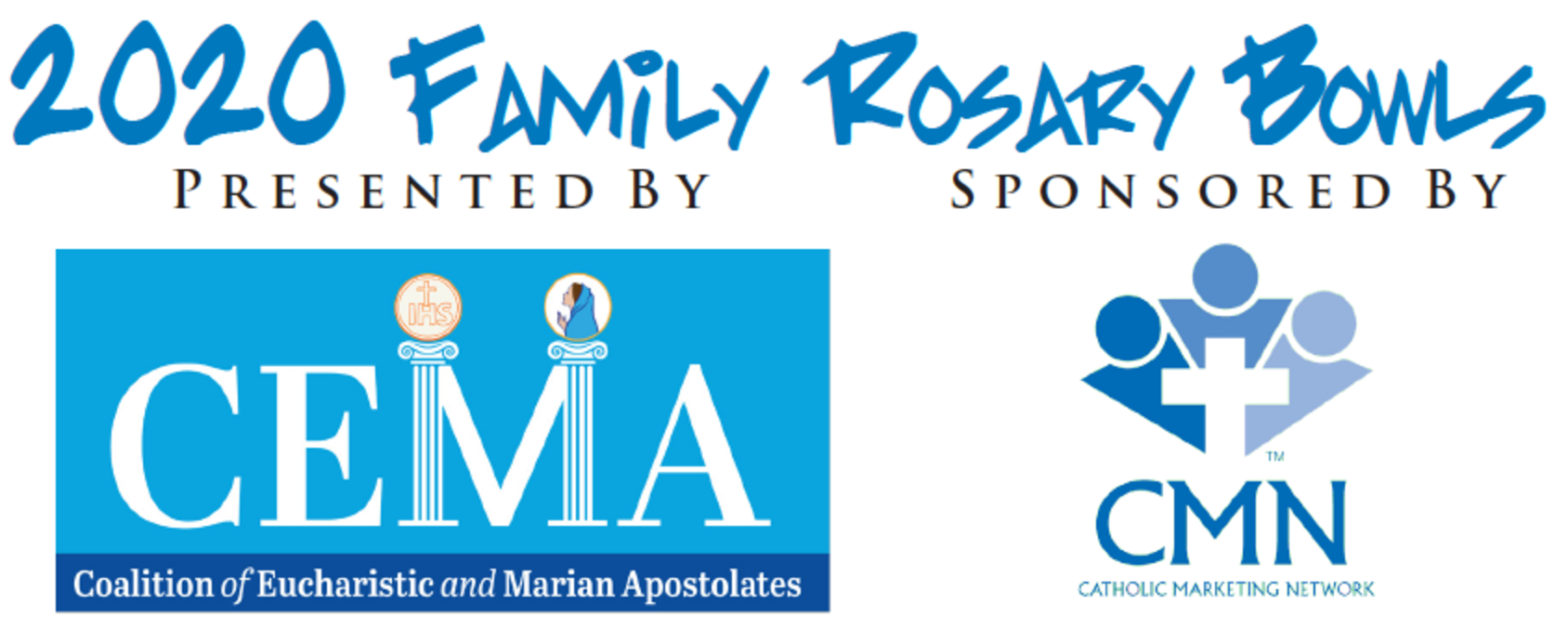 What's a Rosary Bowl?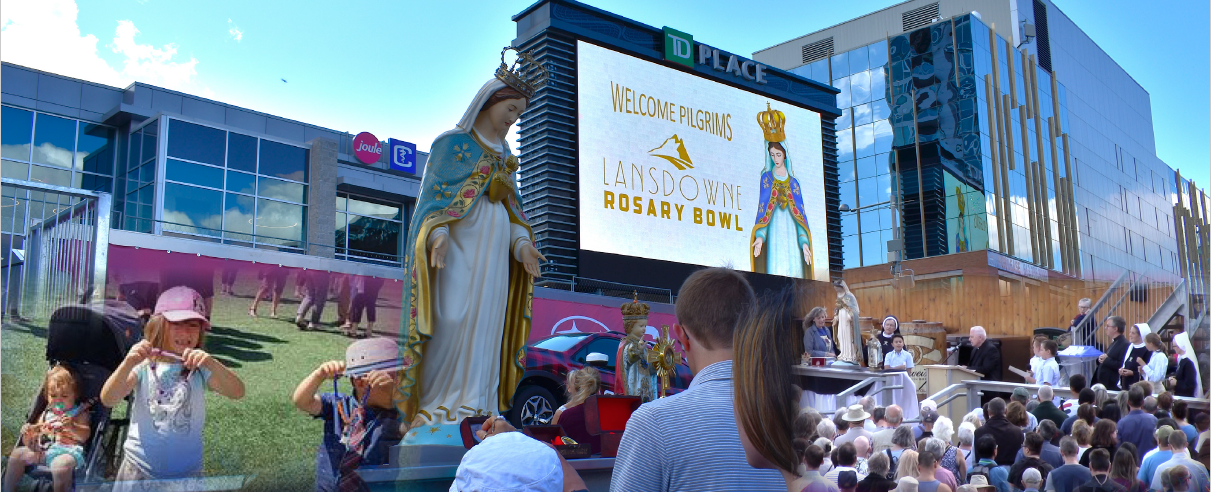 Image: Lansdowne Rosary Bowl, Ottawa Canada
A "Rosary Bowl" does not require a big group, a large venue, or a long commitment of time. No matter what size group is gathered, a Rosary Bowl exemplifies the spirit of Fr. Patrick Peyton's popular phrase, "The Family that Prays Together, Stays Together."  A Rosary Bowl simply brings children and teens, parents and grandparents, sisters and priests together with the saints and angels in Heaven, to pray the Rosary. The map below shows all the current Rosary Bowl locations. 
Click the Pin to Find your Nearest Family Rosary Bowl
Washington Rosary Rally
October 11th - Capitol Hill in Washington, DC 
Champion Rosary Bowl - The National Shrine of Our Lady of Good Help
Friday, October 2nd  - 4047 Chapel Dr, New Franken, WI 5422
Our Lady of La Leche National Shrine - TBD
Undetermined Location in Austin, TX - TBD
Landsdowne Rosary Bowl
October 1st - Landsdowne Rosary Bowl in Ottawa, Canada.
Rosary Bowl NW
October 3rd - Oregan State Fairgrounds Pavilion Salem, OR.
Divine Mercy Shrine Rosary Bowl
October 3rd - Divine Mercy Shrine Rosary Bowl - STOCKBRIDGE, MA
Peyton Memorial Rosary Bowl
October 5th - Peyton Memorial Rosary Bowl - EASTON, MA
McGivney Memorial Rosary Bowl
October 7th - McGivney Memorial Rosary Bowl - NEW HAVEN, CT
Steubenville Rosary Bowl
On October 7 - Holy Rosary Church, 204 Rosemont Ave., Steubenville, OH 43952
TBD - Golden, CO (Mother Cabrini Shrine)
2020 Family Rosary Bowl at the Arch
October 10th - 2020 Family Rosary Bowl at the Arch - St. Louis, MO
Lourdes in Litchfield Rosary Bowl
October 8th - Lourdes in Litchfield Rosary Bowl - LITCHFIELD, CT
The Pilgrim Paths to Washington DC
Triumph Tour prayers will converge at the Washington Rosary Bowl on Capitol Hill on October 11. Multiple images of Our Lady will travel to DC along Pilgrim Paths from numerous locations. You are welcome to join personally in a pilgrimage at one, or multiple, Rosary Bowl locations. Or simply unite your prayers with a Pilgrim Image. 
Interested in hosting a Rosary Bowl in your area?
Click HERE to connect with us and learn more.
The Eucharistic and Rosary Triumph Tour is more than Rosary Bowls and Pilgrim Paths. Join in prayer with the Children of the Eucharist, the International Week of Prayer and Fasting, or Rosary Coast to Coast!