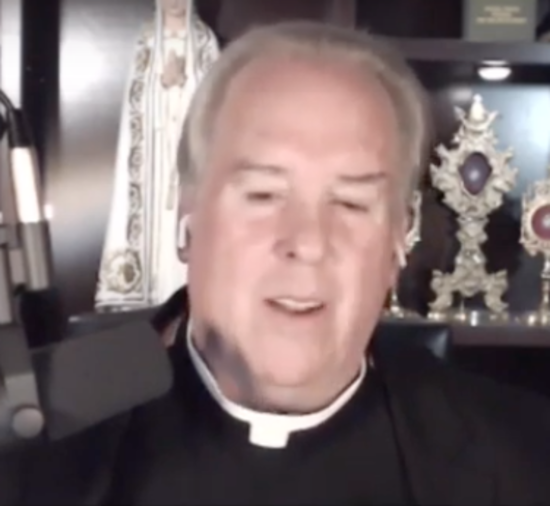 "Together, we are facing a time of unprecedented spiritual and physical challenges. 
This Coalition is uniting Catholics across countries and continents to find solace, protection, strength and healing in the mighty power of God. Led by Our Lady, we come to Our Lord... to pray for the healing of our loved ones, of our nations, and of our world. 
Discover how you can unite your prayer with thousands of others during the coronavirus pandemic and beyond."
- Fr. Richard Heilman, CEMA Spiritual Director
Pray and Fast for America
Join the year-long initiative:
Do you believe that Prayer and Fasting can change the course of history?
365 days of Masses, Adoration, Prayers, and Fasting for our Religious and Political Leaders. Commit below to pray and fast all year long for your chosen political and religious leaders. Prayer and Fasting is the gamechanger.
Pray for America, our leaders, our families. Pray Coronavirus is eradicated!
Heaven needs you to be part of their plan for victory over this present darkness... It's time to Act!
ROSARY CONGRESS ON-LINE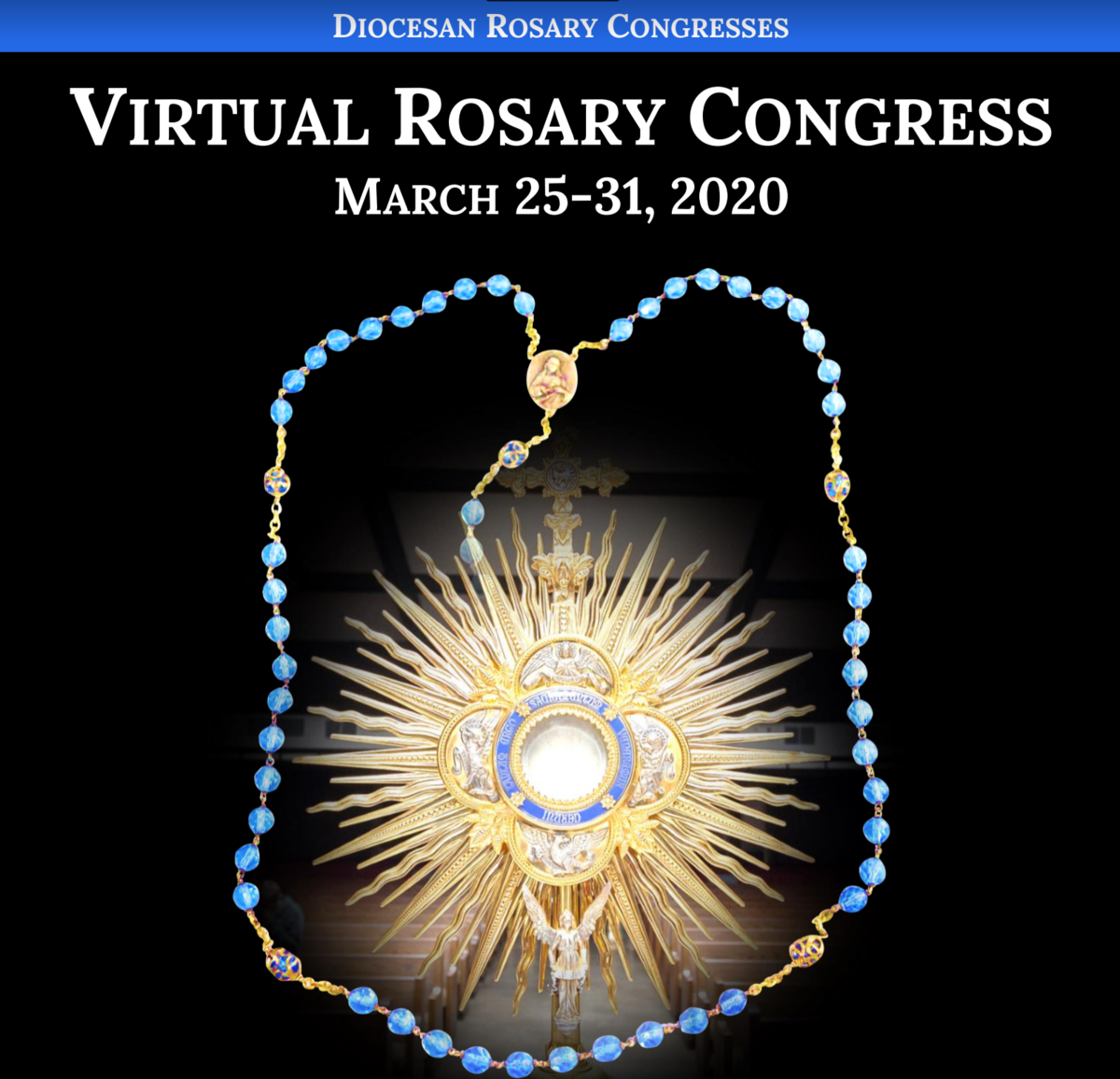 ROSARY CONGRESS ON-LINE for an end to the COVID-19 virus
and a return to JESUS IN THE EUCHARIST
WHAT: The Rosary Congress is a powerful, intense seven days and nights of Perpetual Eucharistic Adoration and continual rosaries. "I would like… to help everyone realize that Jesus wants all of us to come to Him in the Blessed Sacrament." St. Teresa of Calcutta
WHERE: You can participate in a chapel near you if you are able, or virtually, by using the links provided.
WHY: To end the Covid-19 virus and to open the doors of our churches. We do not have to wait until the churches are open to do this. We want to let Jesus in the Blessed Sacrament know right now that we love Him and we miss Him and we want Him!
WHEN: 
March 25 at 8:00 am EDT to March 31 at 8:00 pm EDT. Each evening we will host a SPEAKER from 7:00-8:00 pm on-line, including 
Dr. Mark Miravalle, Dr. Peter Howard, Bishop Mark Brennan, Fr. Richard Heilman, Matthew Leonard, and others to be announced.
 All times shown are EDT (GMT -4).
WHO: YOU!! 
"The time you spend with Jesus in the Blessed Sacrament is the best time that you will spend on earth. Each moment that you spend with Jesus will deepen your union with Him …and will help bring about an everlasting peace on earth." St. Teresa of Calcutta
Sign up for an hour of adoration and rosary and to pray the prayer Pope Francis has provided asking God to end this disease
54-Day Mercy Sunday Rosary Novena - Ash Wednesday to Mercy Sunday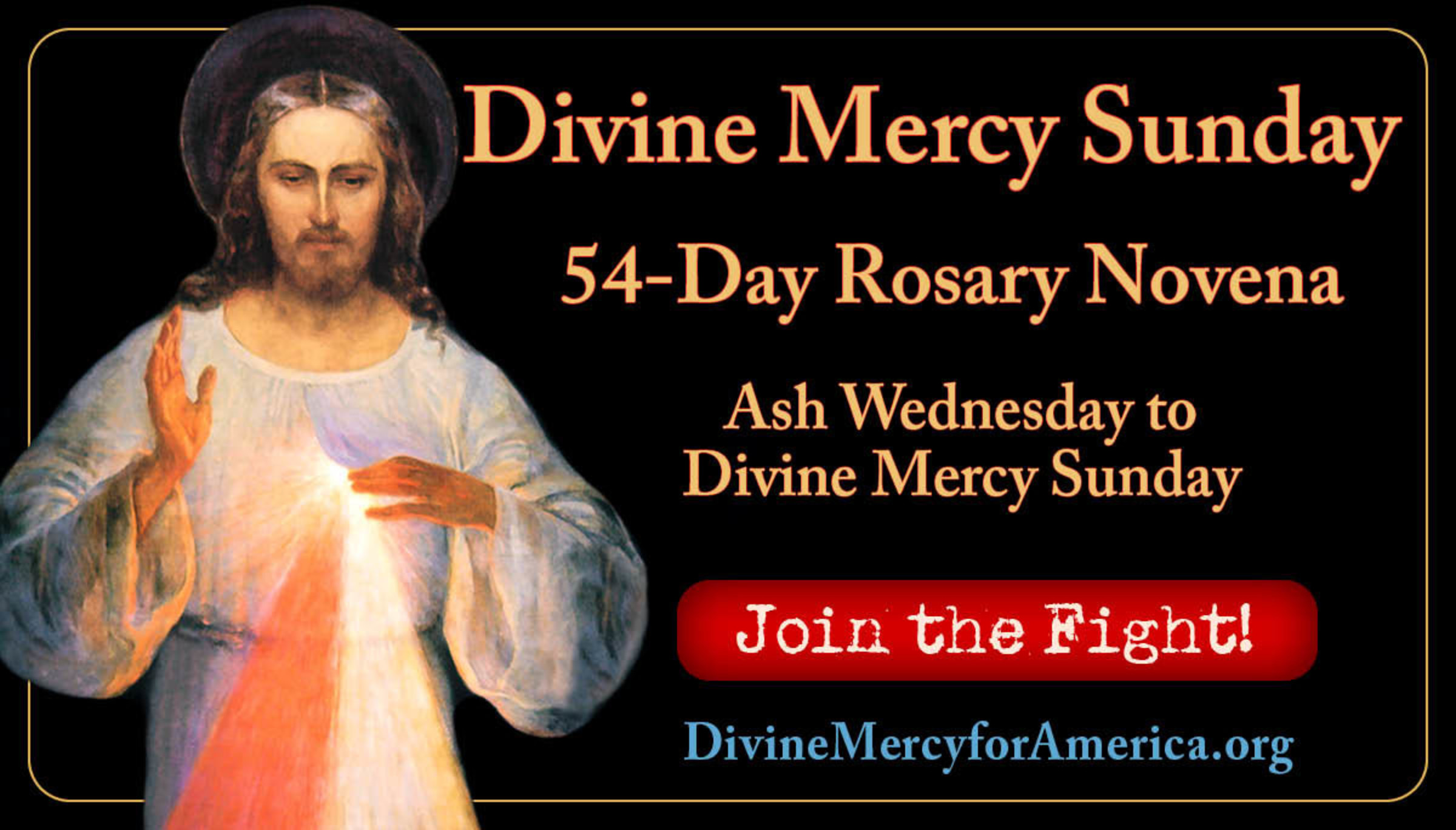 There are exactly 54 days between Ash Wednesday and Divine Mercy Sunday. This novena consists of praying for a particular intention by making three rosary novenas (27 days) in petition followed by three rosary novenas (27 days) in thanksgiving and is a stellar way to prepare well for the Feast of Mercy with our Lady and obtain grace for our country.