Apostles of Divine Mercy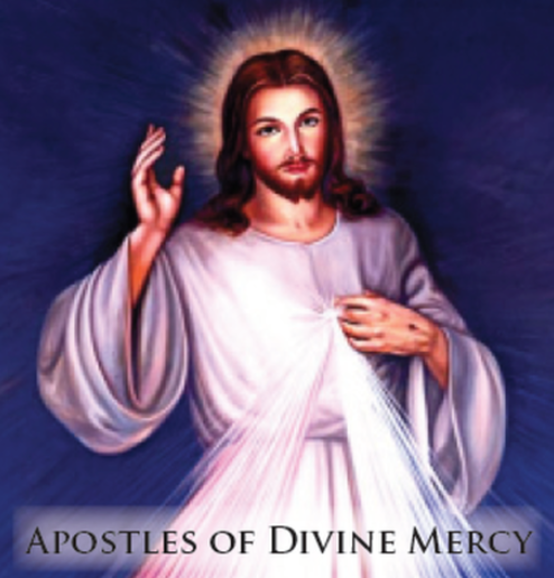 Diocesan Rosary Congress
A Diocesan Rosary Congress is one week of around-the-clock Eucharistic Adoration with hourly praying aloud of the Rosary. It can include special Masses, Confessions, processions, and conferences on the truths of our faith. This special week is truly the week of all weeks. It is a public form of worship that includes an entire diocese. When we come before Our Lord in the Blessed Sacrament in Adoration, we are "participating in the work of redemption" while beseeching the Mother of God to pray with us and to intercede on our behalf. Coalescing with the other Sacraments, this week is the reparation, conversion, and consecration so long asked for by Our Lady at Fatima. There is nothing better you can do for your parish or diocese, for your family or country. Prayerfully consider, "Is Our Lady asking YOU to host a Diocesan Rosary Congress local to you?" Our website, www.rosarycongressusa.org, contains resources for you to download. Or you can contact us at kristinb@rosarycongressusa.org or call 443-267-7782.
Fulton Sheen Institute
Inspired and guided by the timeless wisdom of Fulton J. Sheen, the Fulton Sheen Institute's mission is to serve the Church, rebuilding our culture according to the fullest expression of the Christian philosophy of life as articulated by Sheen himself. Using every media outlet available to us, we help others rediscover the truth about God, His Blessed Mother, the world, a total vision of man, man's divine destiny and how we can begin living that destiny now.
JPII Centre for Divine Mercy
The John Paul II Centre for Divine Mercy was founded on February 22, 2006, for the purpose of promoting, professing and proclaiming the message and devotion of Divine Mercy as "A way of Life". The mission is carried out by means of our personal witnessing of God's mercy, Divine Mercy Prayer Line, Corporal and Spiritual works of mercy, Divine Mercy promotional material and 
Divine Mercy Cenacles are but a few means by which we go forward. 
The John Paul II Centre for DM in collaboration with other ministries, encourages devotion and Consecration to Our Lady of Mercy who is the Incarnation" of Divine Mercy. 
Marian Devotional Movement
The Marian Devotional Movement promotes Our Lady of the Cape, Queen of the Most Holy Rosary and her unique story dating back to the founding of the faith in the New World by means of the Holy Rosary. The MDM, authorized by Bishop Pierre-Olivier Tremblay, O.M.I., rector of Canada's National Marian Shrine, acts as a global registrar for the Rosary Confraternity first established at "the Cape" in 1694. Enroll at RosaryBridge.com 
Mother of Mercy Messengers
Mother of Mercy Messengers (MOMM) is an apostolate of the Marian Fathers of the Immaculate Conception founded and directed by Dave and Joan Maroney. MOMM brings the Divine Mercy message and devotion emanating from the National Shrine of Divine Mercy in Stockbridge, MA to individuals, parishes, schools and conferences across the U.S. and beyond by means of a variety of live presentations, useful materials, and helpful support and the Divine Mercy for America prayer campaign and network.
Our Lady of Lourdes Hospitality - North American Volunteers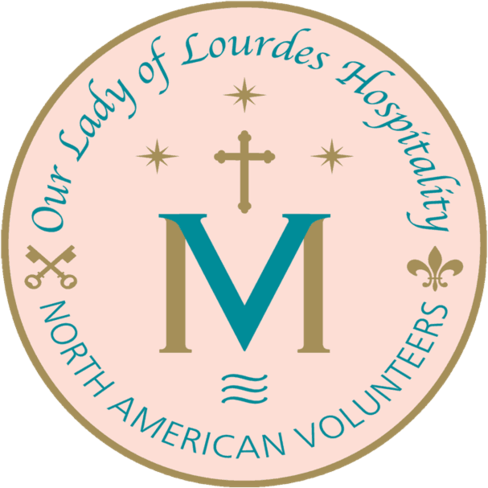 Our Lady of Lourdes Hospitality North American Volunteers is a Public Association of the Christian Faithful, 501(c)3 non-profit corporation.  We bring the seriously ill and disabled to Lourdes, France and serve the Sanctuary as volunteers. We evangelize through the Gospel Message of Lourdes sharing the grace of pilgrimage through Virtual Pilgrimage experiences to those unlikely or unable to make the physical journey to Europe.  Our mission is to extend the invitation of the Immaculate Conception as given to Bernadette in the Grotto at Lourdes; to serve the sick and suffering at Lourdes and at home following the loving example of St. Bernadette in simplicity, humility and obedience.  We are the first Lourdes Hospitality of the Americas!  The heart of Lourdes Volunteers' charism is love as expressed in the spirit of family.   For more info visit www.lourdesvolunteers.org  
Rosary Bowl NW
Rosary Bowl NW was founded in 2007 by a small group of lay Catholics in the Archdiocese of Portland in Oregon as a way to promote the family rosary and to foster a greater devotion to the Blessed Virgin Mary.  This annual event is held on the First Saturday in October as a way for our community to celebrate the Month of the Rosary, and to honor the First Saturdays Devotion as requested by Our Lady of Fatima.  We hold the event at the Oregon State Fairgrounds in our State Capital of Salem, the City of Peace, as a way to unite Oregon Catholics as well as Catholics in Washington State. 
Rosary Bowl NW is a Marian and Eucharistic Celebration featuring several activities throughout the day including community prayer of the Rosary and Chaplet of Divine Mercy, Holy Mass, Confessions and Holy Hour with Adoration and Benediction.  The event also features a unique exhibit of the Vatican Approved Eucharistic Miracles of the World, along with a beautiful Power of the Rosary display and a community resource fair spotlighting many local Catholic apostolates.  We pray that through this effort we are promoting and living out the words made popular by Venerable Father Patrick Peyton: "The Family that Prays Together, Stays Together!"  The event is free and open to all, and a free-will offering is taken at Mass.  To learn more about the Rosary Bowl NW in Salem, Oregon please visit our website at www.rosarybowlnw.org or email us at info@rosarybowlnw.org.  
Again, thank you for your efforts in sharing these Marian and Eucharistic apostolates around the globe.
God Love you!!
Signs & Wonders for our Times
Signs and Wonders of Our Times was founded over 30 years ago to promote and spread heaven's messages all around the world. We are devoted to the twin pillars of St. John Bosco's dream, the Eucharist and our Blessed Mother.  We are comprised of a group of lay and religious workers whose primary objective is to live and spread Our Lady's messages of prayer, fasting, faith, conversion and peace.
We founded several prayer and fasting movements, including 40 Days of Prayer and Fasting for Peace, International Week of Prayer and Fasting, and Pray and Fast for America. We publish and distribute books and other media, and produce the magazine Signs and Wonders for Our Times.

United States Grace Force
The United States Grace Force (USGF) is a "special operations force" specifically trained in spiritual warfare and intercessory prayer. The USGF capabilities include the large-scale use of powerful supernatural weapons (sacramentals, etc.) and prayers. While there are various special operations, the primary mission of the USGF is to implore God's protection and blessing on our nation.
Discover our generous CEMA Sponsors:

Catholic Marketing Network
CMN is a member network that helps organizations and individuals who serve the needs of Catholics to maximize the impact of their mission. CMN MOMENTUM Events provide opportunities to FIND new ways to generate revenue, to CONNECT with new resources and information, and to NETWORK and build valuable relationships. www.catholicmarketing.com
CEMA Mission Statement
"To unify Eucharistic and Marian Apostolates in order to magnify the efforts to more effectively RECLAIM for Jesus Christ our families, our Church and our nations."